This just added to the Roil Noise distro catalog: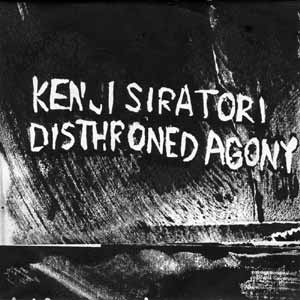 Kenji Siratori vs Disthroned Agony collaboration 5" CD-R
Kenji's Japanese spoken word and the harsh noise of Disthroned Agony combine in what I would describe as a no-holds-barred cage match inside a blast furnace. Unlike other Kenji collabs, this one is more hell bent on complete noise terror with Kenji's words almost as an element of the noise itself rather than anything you could hope to relate to as a human voice. Good stuff indeed.